Full Time
50000 USD / Year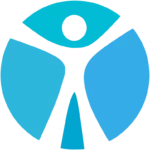 Thrivas Staffing Agency is currently seeking a motivated and customer-oriented individual to join our team as a Remote Customer Service Representative. In this role, you will be responsible for providing exceptional customer service to our clients and candidates while working remotely from the comfort of your own home.
Responsibilities:
Respond to customer inquiries and provide accurate and timely information via phone, email, and chat platforms.
Assist clients and candidates with various inquiries, such as job postings, application status, and general information about our staffing agency services.
Act as a liaison between clients and candidates, ensuring effective communication and problem resolution.
Maintain a high level of professionalism and customer satisfaction in all interactions.
Update and manage customer information in the agency's database.
Collaborate with team members to optimize customer service processes and improve overall efficiency.
Requirements:
Previous experience in customer service or a related field.
Excellent verbal and written communication skills.
Strong problem-solving abilities and the ability to handle challenging customer situations with empathy and professionalism.
Proficient computer skills and familiarity with customer service software and databases.
Ability to work independently and remotely while maintaining productivity and meeting deadlines.
Flexibility to work varying shifts, including evenings and weekends, as needed.
High school diploma or equivalent; additional education or certifications in customer service or related fields are a plus.
Benefits:
Competitive salary based on experience and qualifications.
Remote work opportunity with flexible scheduling.
Ongoing training and professional development programs.
Collaborative and supportive work environment.
Opportunities for growth within the organization.
Health insurance and retirement plans (if applicable).