Full Time
95000 USD / Year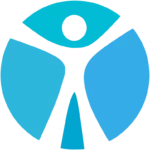 Website Thrivas Staffing Agency
A large nationwide law firm is currently hiring a Complex Commercial Litigation Paralegal in Fort Lauderdale. This is a permanent Direct Hire position. Starting salary is up to $95,000.00 and provides a comprehensive benefits package.
HOURS: Hybrid schedule offered
Monday – Friday (9:00 a.m to 5:00 p.m)
BENEFITS: 100% employer paid medical ,dental, & vision. Short & Long term disability. Paid time off, paid holidays, paid sick. The firm provides a life insurance plan to each employee along with a monthly gym membership stipend, pet health insurance and numerous other incentives!
This position is for an experienced paralegal with commercial business experience. We are seeking a serious professional focused on their career and looking for a firm that provides advancement opportunities.
Duties will include:
Filing in State and Federal Courts. Oversee the case management of legal cases/clients in disputes relating to contractual matters, business torts and fraud cases, banking and other financial institutions, franchise and management agreements in various industries. Prepare legal documents under the direction of a managing partner with 20 years of experience. Review, revise and edit legal documents, contracts, agreements, etc.
Minimum Requirements
7+ years experience