Full Time
62000 USD / Year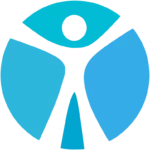 An established architecture company is currently hiring a full time Office Manager in Fort Lauderdale 33301. This opportunity is a permanent position and offers full time hours + benefits after a probationary period. Pay is up to $62,000.00 + regular pay increases.
About the company: A nationwide organization open and operating over 30 years, this company has been working with real estate developers, corporations and organizations to design and build their facilities.
About the position: This position is for a mid-level office manager or administrator. We are looking for someone who has experience with calendar management, making travel arrangements, new employee onboarding and coordinating meetings. Basic knowledge of human resources / HR functions are required. This is a relatively new branch office for this company and someone with some new office planning experience would be ideal. Basic accounting experience is a plus.
Minimum Requirements:
3+ years of office management experience
Understanding of basic HR functions; recruiting/interviewing/onboarding
MS Office; Excel, Word