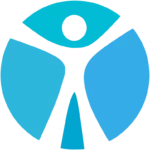 A nationwide software development company is hiring in Fort Lauderdale, 33309. The position offers starting pay up to $25.00/hr + benefits
This is an established software development company. You will work in the Fort Lauderdale branch office that handles a large portion of accounting for the company. The office supports a number of real estate clients; HOA & Condo Associations along with property management facilities, etc.
Duties will include receiving/verifying expense reports, reconciliations, & other financial reports. Facilitate vendor payments, reviewing ledgers, monthly sales tax, purchase orders, etc. Process clients account payables A/P; post invoices and issue checks. Record account receivables A/R & miscellaneous payments. This position works closely with clients, senior bookkeepers and accountants.
The ideal applicant will have an interest in growing their career in accounting. Working well in a team environment is critical for success in this role. This is an AR role with some slight AP duties. Accounting experience within a real estate environment such as property management, realty, portfolio management, foreclosure, REO or similar is helpful but not required.
Minimum Requirements
1+ year accounting experience
Completed degree in Accounting, Finance or Business
Works well with a team