Full Time
90000 USD / Year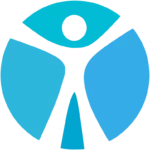 Website Thrivas Staffing Agency
An established law firm is currently hiring a Firm Administrator in Fort Lauderdale, 33309. The position is focused on bookkeeping and financial aspects of the firm.
The position offers full benefits. Salary is up to $90,000.00 and is contingent upon experience. This is a Direct Hire / Permanent position. No probationary time with the staffing agency. REMOTE/Hybrid schedule is offered.
We are seeking an individual with experience working in a law firm as a Finance Director, Law Firm Bookkeeper or Firm Administrator that focuses on the "books". We may consider a CPA if they have experience working directly with law firms and can provide references.
Duties will include managing the day to day financial responsibilities of the firm. Plan, organize, implement and evaluate the fiscal function and performance of the Firm. Oversee the operations of the accounting department, including the design of an organizational structure adequate for achieving the department's goals and objectives. Ensure the presence of accounting controls to support company policies and good accounting practices. Ensure the monthly and quarterly bank compliance activities are performed in a timely and accurate manner.
Collaborate with the executive management to support the overall goals and objectives of the firm. Recommend benchmarks against which to measure the performance of company operations. Calculate and issue financial and operating metrics. Support the planning process of the firm including the preparation of business plans, revenue and expense budgets and related forecasts in accordance to owner growth and profitability objectives.
Ensure an accurate and timely monthly, quarterly and year-end close. Issue timely and complete financial statements. Handle some payroll (less than 15). Experience with ProLaw, Timematters, Clio or ADP is helpful but not required.
Minimum Requirements
7+ years of accounting/bookkeeping
5+ years experience in a law firm