Full Time
62000 USD / Year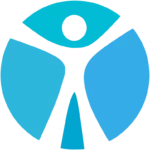 An AV Rated law firm is hiring a Legal Assistant in Fort Lauderdale, 33311. The position is a permanent Direct Hire placement offering full time hours. Benefits are offered after a short probationary period.
Compensation up to $62,00.00 + Benefits + regular pay increases
About the firm: This is an established law firm with approx 5 seasoned attorneys handling a variety of legal matters from business litigation, transaction, real estate, maritime, probate trust and estate planning to aviation law. Each attorney is well known in his area of law with a solid reputation. This is a "family friendly" office that caters to a strong work/life balance.
About the position: This role will support one litigation attorney whose legal cases include general and complex commercial litigation, construction litigation, real estate litigation, business litigation, and insurance litigation. The attorney is quiet and handles the majority of his own legal doc prep.
Duties: Assist in scheduling hearings, mediation or depos. Type letters & correspondence. Manage the attorneys professional calendar. Some minor research, coordinating meetings and general administrative support. Some basic legal document prep.
Minimum Requirements
Must know how to E-File
3+ years of recent legal experience
Strong organization skills
Preferred experience (not required):
Experience scheduling hearings/mediation/depositions
Paralegal Certificate, Degree in Legal Studies or FRP
We will consider legal assistants, legal secretary or paralegals in any area of law; civil litigation, commercial business litigation, personal injury, insurance defense law, workers compensation, labor & employment law, immigration law, Bankruptcy or trustee experience, real estate, foreclosure, maritime law or aviation law.