Full Time
65000 USD / Year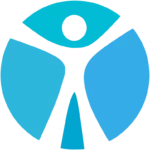 Website Thrivas Staffing Agency
A manufacturing company is currently hiring an Office Manager for their branch office in Fort Lauderdale, 33312. The position offers full time hours. The estimated annual income for this position is $65,000.00
Hours: Monday – Friday (9:00 a.m to 5:00 p.m)
The office manager will also handle general accounting/bookkeeping functions (AP, AR, reconciliations, etc) and provide reporting to corporate. Applicants with experience managing an office in the boating, yacht, sailboat, boat fleet rental or other watercraft industry are encouraged to apply.
Key Responsibilities:
Act as liaison between branch and corporate.
Bookkeeping for branch; accounts payable, accounts receivable, bank account debits/credits and credit card reconciliations, etc.
Payroll; ensure hours/timecards submitted are accurate, report hours to corporate, assist corporate in any discrepancies.
Handle motor boat registration; register boat with factory, motor registration, etc.
Order office supplies and general administrative and clerical duties as needed.
Requirements
Must have 5+ years of bookkeeping experience
Some inventory management experience
Basic knowledge of HR principles