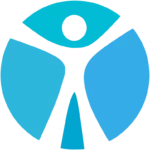 Website Thrivas Staffing Agency
Established immigration law firm in Fort Lauderdale, 33312 is hiring a Front Desk Receptionist. The position pays $22/hr and offers some flexibility in the work schedule. Typical office hours are Monday through Friday from 9:00 a.m. to 4:00 p.m.
The responsibilities of the receptionist are to answer incoming calls, provide general assistance to clients and provide clerical support to the attorney. Additional responsibilities will include drafting emails, translating documents or conversations with clients, etc.
This is an entry level opportunity that will provide training and a career path into the legal field. The ideal applicants will have a Paralegal Certificate or currently working towards a degree in Legal Studies. This is not a requirement.
Minimum Requirements: Bilingual (English/Spanish) must read/write/speak Professional and mature demeanor Intermediate or advanced computer skills