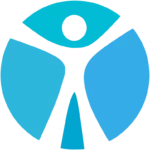 An established law firm is hiring a Paralegal in Fort Lauderdale, 33316. This is a permanent position offering full time hours, benefits and the opportunity for advancement.
The firm represents homeowners in a litigation dispute with their homeowners insurance company. The office is casual (you can wear jeans & Sneakers every day).
BENEFITS: YES! Medical, dental, vision, 401k, profit sharing, paid personal time, paid holidays, and paid training for career advancement.
Duties will include; answering incoming client calls. Interviewing potential clients, preparing welcome packets and contracts. Gather all supporting documents; insurance policy, claim denial letters, inspections reports, photos of damage, contractor bids for repair, etc. Additionally you may coordinate between homeowners and insurance for inspection appointments, etc.
The ideal applicant will work well overseeing various moving parts (project management, coordinator, paralegal or legal assistant) type backgrounds are ideal.
Minimum Requirements
1+ year of professional employment
Great attitude with strong customer service skills
Must have an interest in the legal/law field