Full Time
200000 USD / Year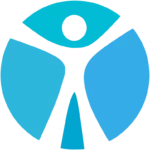 An established law firm is hiring a Litigation Attorney in Fort Lauderdale, FL 33315. This is a permanent position offered as a Direct Hire placement. Compensation is up to $200,000.00 + benefits + incentives.
The firm offers a Partner track for interested attorneys. Compensation and incentives based on relevant experience.
BENEFITS: Medical, dental, vision, matching 401k, paid time off, paid holidays, free parking, long term life & disability, short term disability, life insurance, profit sharing potential, annual bonus potential, etc.
About the law firm: The firm is established and offers a comfortable work/life balance, full benefits, modern technology, a well organized office and the ability to choose your own schedule. This is a mid sized law firm with approximately 10 attorneys. Practice areas range from complex business litigation, insurance defense, commercial litigation, maritime & admiralty law, and construction. The partners value their attorney team & support staff and only hire exceptional paralegals and legal assistants. By offering competitive wages and a comfortable work environment, your legal support team will be the best!
About the Position: While we are ideally seeking an attorney with construction defect experience we are open to training an attorney who has an interest in transitioning into this area of law. Applicants with real estate experience (building, engineering, land use / zoning) or product liability, product defect are good examples. The position will have an emphasis on construction litigation; construction defect, construction disputes, representation of developers, contractors, subcontractors, material suppliers, sureties, design professionals, and other entities on a variety of construction projects. Including: residential developments, roads and bridges; airports; high-rise condominiums; hotels; and industrial complexes. 2nd party property or 3rd party property dispute experience or insurance defense of any kind is also welcome.
Minimum Requirements
Must be a member of the Florida BAR in good standing
2+ years of relevant experience