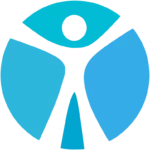 A small non profit organization is hiring an Administrative Assistant in Fort Lauderdale FL 33316. This is a long term permanent opportunity offering part time hours.
The schedule is flexible (no nights/no weekends) and will offer approx 25 hours each week.
The organization is focused on providing social services to individuals who have experienced drug or alcohol addiction or are experiencing financial hardships. Our not for profit organization is funded through grants and the generous donors of our community. We offer guidance or financial assistance to improve their situation. Applicants should be comfortable working with the general public. This includes members of our homeless community, individuals with mental health issues, disabilities, or currently in recovery for addiction.
Duties will include answering the phone for all incoming calls, data entry and client contact. Work with various human service organizations in Broward, Palm Beach & Broward County (BARC, FSAD, DCF, EVSD, WIC, BC CARES, HUD, etc).
Applicants must have administrative experience and enjoy volunteering. giving back to the community or passionate about being of service to their community. experience working in human services, program coordinator, grant writer, case worker, social worker or similar is strongly preferred.
Minimum Requirements
Able to commit to 20-25 hours each week
Intermediate computer skills; Word, Outlook & basic Excel
Strong organizational skills