Full Time
150000 USD / Year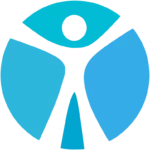 Website Thrivas Staffing Agency
A physician lead medical provider is hiring a Director of Human Resources in Gillette, WY 82718.
This is a senior level position. Experience with an executive or director level management background is an absolute must. Employee size is expected to be around 200 by the end of next year.
The Director of Human Resources is responsible for the HR Department, including managing a small team of recruiters and HR Generalists. DOHR will oversee all complex HR related tasks to support company growth and development plans, vertical expansion, and strategic orientations within the healthcare industry.
Responsibilities:
Collaborates with executive/senior leadership regarding goals and strategy related to staffing, recruiting, and retention.
Plans, develops, and implements policies, processes, training, initiatives, and surveys to support the organization's human resource compliance and strategy needs.
Administers or oversees the administration of human resource programs including, but not limited to, compensation, benefits, and leave; disciplinary matters; disputes and investigations; performance and talent management; productivity, recognition, and morale; occupational health and safety; and training and development.
Ensures proper Employee Relations efforts are made.
Ensures all compliance is maintained as related to the healthcare industry; medical malpractice, provider credentialing, training/ CME, licensure status, & HIPAA training/documentation, Stark Law, etc.
Conducts research and analysis of organizational trends including review of reports and metrics from the organization's HRIS.
Monitors and ensures the organization's compliance with federal, state, and local employment laws and regulations, and recommended best practices; reviews and modifies policies and practices to maintain compliance.
Maintains knowledge of trends, best practices, regulatory changes, and new technologies in human resources, talent management, and employment law; applies this knowledge to communicate changes in policy, practice, and resources to upper management.
Ensures adherence to departmental budget.
Facilitates professional development, training, and certification activities for HR staff.
Functions was the HIPAA Compliance Offer with an emphasis in the legal or contracting aspect of B2B HIPAA compliance.
Ensures proper insurances (P&C aspect) are in place and maintained.
Oversees payroll processing and employee reimbursement via payroll.
Benefits and Compensation:
Health Insurance: 100% Employer-sponsored health insurance, including a hyper-low-deductible health plan through UHC, Vision, and Dental.
Additional Insurance: Disability, Life insurance, Cancer coverage, Accident policies, Hospital Indemnity coverage, and more through multiple supplemental companies.
Pre-tax: Full access to a Section 125 Plan that alleviates medical taxes (per IRS Guidelines).
Retirement: 401(k) w/ matching
PTO & leave: Generous PTO with accrual and carry-over opportunities, annual sick leave, annual bereavement leave, maternity leave, and more.
Bonuses: Equal access to company-wide and individual bonuses based on position, personalized incentives, and more.
Continuing Education: $3,000 annual CE with additional support for travel and expenses, including 3 paid CE days.
Optional relocation assistance
Qualification Requirements:
Bachelor's Degree in HR
Active SHRM or ASHHRA certification, or ability to obtain
Minimum 5 years experience in Director or Sr. Manager level role
Experience in a healthcare/medical setting