Full Time
85000 USD / Year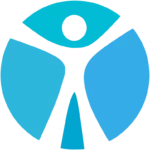 An established law firm is expanding and hiring a Paralegal in Hallandale, 33309. The position pays up to $85,000.00 + benefits.
The Workers Compensation Paralegal will be responsible for case management from inception through litigation, settlement or trial. This is a senior litigation position; paralegals should be familiar with the U.S. Department of Labor's Office of Workers' Compensation Programs (OWCP), Federal Employees Compensation Act, & Florida (DWC) workers' compensation rules and laws.
Work closely with the Workers Compensation Litigation Lawyer and help injured workers attempt to receive compensation for medical expenses, lost wages, disability benefits, etc.
Assist the attorney with gathering all supporting documents; medical records, incident reports, etc. Prepare all legal documents and E-File through Florida Courts or Federal E-File. Assist with legal research, discovery, calendaring and scheduling (hearings, mediations & depositions). Assist with trial work when needed.
Minimum Requirements
5+ years Workers Compensation
7+ years civil litigation (Florida)
Must know how to E-File (state & federal)