Full Time
75000 USD / Year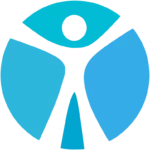 Website Thrivas Staffing Agency
A commercial HVAC construction company is hiring a Bookkeeper in Irvine, 92630. It offers full time hours and is a permanent opportunity within the organization.
Hours are flexible and the company offers benefits after a probationary period.
Duties will include handling AR. AP, bank reconciliation, entering invoices, preparing preliminary liens, progress liens and release of liens, payroll is processed through ADP, enter time into the portal, etc. Qualified applicants will have an accounting or bookkeeping background within the construction industry. This can include homebuilders, engineering firms, HVAC, residential or commercial construction companies, roofing companies. etc. Quickbooks is used.
Minimum Requirements:
No less than 5 years of experience
Payroll experience
general accounting knowledge