Full Time
120000 USD / Year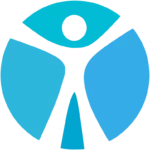 A midsize law firm with offices in Florida and Georgia is hiring a Workers Compensation Attorney in Jacksonville, 32207. This is a permanent "Direct Hire" placement. Salary is negotiable up to $120,000.00 + benefits + partnership track + bonus.
About the law firm: The firm boasts approx 100 attorneys over 15 offices. They have big law firm resources and benefits but most offices offer a smaller more personal atmosphere to the attorneys and staff. Partnership track available.
About the law position: We are seeking an Associate Attorney with workers compensation experience. We will consider training someone with a strong civil litigation background; personal injury, labor and employment or similar. This role works closely with partners and senior associates who will provide active mentoring and client contact. The attorney will be responsible for mastering litigation cases and case management.
Minimum Requirements
A member of the Florida Bar in good standing
1+ year of litigation experience