Full Time
55000 USD / Year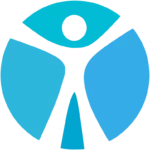 A boutique law office is hiring a Legal Assistant in Jersey Shore, 17740. This is a permanent position offering full time hours and a flexible schedule. Pay is up to $52,000.00 + benefits
We will consider training the right person.
Duties include preparing real estate title & escrow documents; title processor duties, closer & post closing duties. Additionally you will provide administrative support to the family law attorney and litigation paralegal when needed.
Open new title requests, clear title commitment, order lien letters, estoppels and prepare final title policy, record mortgage & title documents, disburse escrow funds. Order supporting documents for the family law attorney for uncontested divorce, adoptions, paternity, child support enforcement, etc.
Minimum Requirements
1+ year administrative experience
1+ year legal experience
Strong attention to detail
Document management