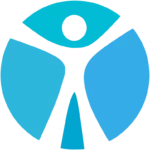 An established insurance brokerage is hiring a Licensed Insurance Agent in Kissimmee, 34744.
SCHEDULE: Monday – Friday only. NO nights. NO weekends.
9:00 a.m. to 5:00 p.m.
The insurance company provides policies for homeowners insurance, auto insurance, and commercial insurance. This is an established agency with a great reputation in the community!
We are seeking someone who has a background with inbound customer service calls, sales agents, account managers, telemarketers, insurance sales or similar. The owner will pay for you to obtain your 4-40 license. You must be willing to obtain it within 6 months of hire.
Duties will include answering calls from existing or potential clients who have questions regarding the insurance policies (homeowners insurance, automobile, and commercial insurance). You will gather supporting documents and assist the 4-40 licensed insurance agents with general clerical and administrative tasks.
Minimum Requirements
Bilingual English / Spanish
1+ year customer service experience