Full Time
75000 USD / Year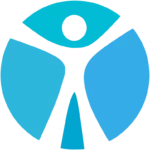 Website Thrivas Staffing Agency
A nationwide company is hiring a Warehouse Office Manager in Lake City, 32025. This is a permanent opportunity offering full time hours and a comprehensive benefits plan. Pay is up to $75,000.00
HOURS: Some flexibility in the schedule
Monday – Friday (7:00 a.m. to 3:00 p.m)
BENEFITS: Full medical, dental, vision. 401k w/ matching, bonus/incentive plan, paid time off, regular pay increases, etc.
The warehouse will oversee approx 15 employees and be responsible for the day to day operations of the warehouse as it relates to; inventory management, shipping and receiving, purchase orders, equipment, employee management, and coordination between facility and HQ.
This position will require an individual with intermediate computer skills; prepare reports, inventory management, scheduling and basic HR functions for warehouse associates. You will work closely with clients/customers when needed.
Minimum Requirements
3+ years of warehouse management experience
Computer skills; inventory management
DOT understanding of driving safety; CDL is strongly preferred
OSHA Forklift Certification (or ability to get re-certified within 30 days)
Professional with strong leadership qualities