Full Time
98000 USD / Year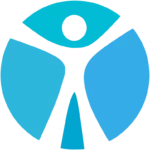 Website Thrivas Staffing Agency
A leading nationwide insurance company, is seeking an experienced HR Manager to join their dynamic team in Miami, Florida. The HR Manager will play a vital role in managing and overseeing all human resources functions in their Miami office. This position offers a fast-paced and friendly work environment where you can make a significant impact on our organization's success.
Responsibilities:
HR Strategy and Planning:
Develop and implement HR strategies and initiatives aligned with the company's overall objectives.
Collaborate with senior management to identify HR needs specific to the Miami office and develop plans to address them effectively.
Recruitment and Talent Acquisition:
Manage the end-to-end recruitment process for the Miami office, including sourcing, screening, interviewing, and selecting qualified candidates.
Develop and maintain strong relationships with recruitment agencies, colleges, and professional networks in the Miami area to attract top talent.
Ensure a positive candidate experience throughout the hiring process.
Employee Relations:
Foster a positive work environment and maintain employee engagement in the Miami office.
Handle employee relations issues, including conflict resolution, disciplinary actions, and performance management.
Provide guidance and support to managers and employees on HR policies, procedures, and employment laws.
Training and Development:
Identify training and development needs for employees in the Miami office and coordinate relevant programs and initiatives.
Design and deliver training sessions on various HR-related topics to enhance employee skills and knowledge.
Compensation and Benefits:
Collaborate with the corporate HR team to ensure competitive and fair compensation and benefits programs are in place for employees in the Miami office.
Conduct salary reviews, benchmarking, and analysis to ensure compensation packages remain competitive within the local market.
HR Administration:
Maintain accurate and up-to-date employee records, including personnel files, benefits documentation, and HRIS data.
Ensure compliance with local, state, and federal employment laws and regulations.
Prepare HR reports and metrics for management review.
Requirements:
Bachelor's degree in Human Resources, Business Administration, or a related field.
Minimum of 4 years of experience in human resources management, preferably in a fast-paced environment.
Strong knowledge of HR best practices, employment laws, and regulations.
Excellent communication and interpersonal skills.
Proven experience in recruitment, employee relations, and performance management.
Ability to work independently and collaborate effectively with cross-functional teams.
HR certification (e.g., PHR, SPHR) is a plus.
Join a Nationwide Insurance Company team in Miami and contribute to the growth and success of their organization. Apply now to be considered for this exciting opportunity!