Full Time
75000 USD / Year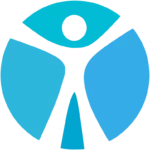 A nationwide insurance defense law firm is hiring a Litigation Paralegal in Miami, 33130. This is a Direct Hire placement – no probationary period with a staffing agency.
Compensation is up to $75,000.00+ comprehensive benefits plan.
HOURS: Monday through Friday PICK YOUR HOURS – 2-3 days per week may be worked remote.
BENEFITS: Full medical, dental, vision, 401k (w/matching). Free parking, free life insurance, long term and short term disability. Emergency vacation insurance, etc. Generous paid time off, paid holidays/vacation/sick.
The Paralegal will ideally have 5+ years of experience and have handled 3rd party insurance defense (Liability) type cases.
Duties will include preparing legal documents; Draft pleadings, subpoenas, discovery requests, and responses,correspondence, interrogatories/answers, other legal documents. As well as assist in depositions, pre-trial investigations, trial preparation, and preparation of witnesses for deposition and/or trial. This position may provide assistance at trial as well.
Requirements
Federal Court CM/ECF system and filings knowledge
Experience with Summation and/or Eclipse.
Experience tracking and meeting billable hour requirements