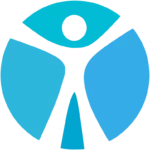 An established builder is hiring a Clerk in Miami, 33130. This is a permanent position offering part time hours.
HOURS:
Monday – Friday
8:00 a.m. to 3:00 p.m. (some flexibility in schedule)
Duties will include sitting at the City of Miami Building & Code Enforcement building waiting for instructions from builders. This will include requesting copies of permits, updating contractor information, reschedule/schedule building inspections, meet with permit clerks regarding delays, etc.
The ideal applicant will be okay sitting in a government building waiting for assignment. Applicants should be friendly and outgoing and comfortable talking with government officials regarding delayed or missing information regarding the builders inspections & permits. Applicants with experience working for a permit office regarding residential or commercial buildings, permits, roofing, plumbing, etc are strongly encouraged to apply.
Minimum Requirements
Strong organizational skills
Outgoing and comfortable talking to people face-to-face
Basic computer skills
Experience with permits is strongly preferred