Full Time
84000 USD / Year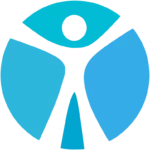 A growing multinational food processing company is hiring a Marketing Manager in Miami, 33131. The position pays up to $84,000.00
The company manufactures, distributes and has a growing retail brand focused on pet food.
The marketing manager will head up the new marketing department in the United States. Duties include developing marketing strategies; general marketing strategy of the company itself and of other projects that the company has with third parties. Identify target markets, the definition of key messages and the selection of appropriate marketing channels. Conduct market research, handle all campaign planning, management and execution. Create detailed marketing plans that will include advertising campaigns, promotions, events and public relations activities. The marketing manager will oversee the execution of these campaigns and ensure that they align with the company's goals. Applicants must have experience with various social media platforms such as; Facebook, Instagram, LinkedIn, Twitter, etc. The ideal applicant will have education or hands-on experience managing search engine optimization / SEO rankings, content planning, social media engagement, pay-per-click (PPC) marketing, web analytics, and keyword strategy.
Minimum Requirements
Bachelor of Science in Marketing, Bachelor of Science in Business Administration, OR Master of Business Administration (MBA) in marketing.