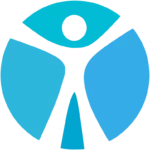 Website Thrivas Staffing Agency
A jeweler located in the Seybold building is hiring an Administrative Clerk, Miami 33132. The position pays up to $18.00/hr and offers benefits. This is a permanent position.
HOURS: Monday – Friday (9:00 a.m. to 5:30 p.m)
BENEFITS: Yes. Paid parking. Paid holidays. Paid time off (sick and vacation)
Duties will include opening new client orders and gathering gemstones for jewelers to design. process orders using Excel, enter and create invoices. Email and phone contact with clients (typically 3rd party jewelers), general customer service and data entry support. Paid training is provided.
Minimum Requirement
Intermediate Excel skills
2 years of professional office experience
Verifiable references
Stable (and verifiable) employment history