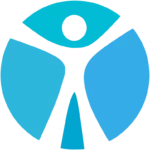 Website Thrivas Staffing Agency
An established insurance brokerage is hiring an additional agent in Miami, 33183. This is a permanent opportunity offering full time hours.
MUST have Florida 4-40 Customer Representative License OR Florida 2-20 Property and Casualty Agent License
OFFICE HOURS:
Monday – Friday (9:00 a.m to 5:30 p.m)
The insurance agent will provide general customer service regarding various insurance coverage options. Assist with policy changes, renewals, etc. The applicants must be comfortable working over the phone or in person.
Minimum Requirements
Florida 4-40 Customer Representative License OR
Florida 2-20 Property and Casualty Agent License
Bilingual