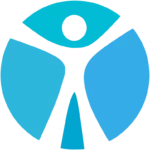 Website Thrivas Staffing Agency
Restoration company is currently hiring multiple Customer Service Representatives. The position is full time Monday through Friday from 8:30 a.m. until 5:30 p.m. This is a long term temporary project that is expected to last at least 4 months; possibly longer. Pay is up to $22 per hour, depending on experience.
The ideal applicant will have experience working for a construction company, restoration, plumbing, electrician, or general contractor (not required). Applicants should have experience providing customer service over the phone and scheduling appointments with homeowners and commercial property owners.
The Customer Service Representative is responsible for accepting calls transferred by the front desk receptionist. Greet homeowners inquiring about services and products offered. Answer basic questions, create an account and schedule an outside sales representative. Make appointments with property owners, perform data entry and conduct outbound calls to customers and confirm appointments.