Full Time
45000 USD / Year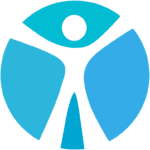 Website Thrivas Staffing Agency
An international organization is hiring an Administrative Assistant in Miami Lakes, FL 33014. The position is a Direct Hire/permanent placement. A Hybrid Remote schedule is offered to all employees.
A generous benefits plan is offered after a short probationary period. It includes medical, dental, vision, 401k, paid time off, etc. Compensation is based on experience and can be negotiable for applicants with a strong background in the legal field or accounting/bookkeeping.
The Administrative Assistant is based out of the Miami Lakes office which is the HQ for this company. The role supports the Senior VP and some upper management on projects as needed. Duties will include data entry, updating client information, providing back up support (from a clerical perspective) to the accounting department; Accounts receivable, accounts payable and light bookkeeping. Assist with front end collections, and answering phones when needed. Additionally the position will help on projects that work closely in the legal field or with law firms, attorneys and their paralegals or support staff.
Applicants with administrative experience working in a law firm, accounting or finance position are encouraged to apply. We are also considering applicants from the mortgage banking/finance industry; escrow, commercial or residential experience.
Minimum Requirements
3+ years of Administrative skills
1-2 years general A/R & A/P experience
Strong organizational skills
Interested in international/ global legal policy