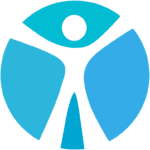 Website Thrivas Staffing Agency
An established law firm is hiring a Paralegal in the Orlando area. This is a remote position but will require the applicant to be local. Occasionally you will need to come to the office and meet with clients.
HOURS: Monday – Friday from 9:00 a.m. – 5:00 p.m.
BENEFITS: Yes
This is a boutique law firm that specializes in all areas of family law; divorces, adoption, paternity, custody, etc. Additionally the attorney has an emphasis on Probate matters as well.
The Family Law Paralegal will be responsible for working closely with the attorney and other legal support staff. Schedule hearings, mediations, depos, heavy client contact, and typing correspondence. The paralegal will also draft legal documents, notice of appearance, notice of hearings and similar. Some civil litigation matters
We will consider training an applicant with a Paralegal Certification or Degree in Legal Studies.
MINIMUM REQUIREMENTS
Cert or degree in legal field OR experience working in a law firm as a legal assistant, paralegal, or legal secretary
Strong organization skills
Able to work independently
Must reside in the Orlando or surrounding area