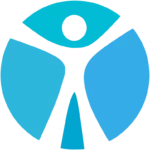 Website Thrivas Staffing Agency
An IT service provider based in California is hiring a Help Desk Tech (level 2) in Florida. This position is strictly remote and requires the individual to be a permanent resident of Florida.
The position offers full time hours and is a permanent opportunity within the company. Hours are Monday through Friday.
Duties will include: Talk to customers on the phone in a professional and calm manner while handling stressful IT situations.
Experience in setting up and managing Windows Server 2012, 2016, 2019, Active Directory, Vmware. Configuring server hardware raid, setting up servers, computers, replacing components, setting up AD group policy.
Must be able to set up and maintain business firewalls, switches, access points, routers like Sonicwall, Cisco, HP, Unifi, Dell, Firewall static routes, NAT policies, Firewall rules, WAN Failover. Hands on experience configuring domain DNS on a public Registrar like Godaddy, Google. Capable of setting up and managing Office 365/AZURE AD, Google Workspace, Veeam backup or Datto backup.
Experience using the following is helpful but not required: Linux administration
AWS management, Azure AD administration, Cisco/Sonicwall/Palo Alto/Unifi/HP
Voice/IP phone system like Microsoft Teams phone, RingCentral, Zoom phone systems
Minimum Requirements
Resident of Florida
Degree or Certification in Information Technology or 3+ years as a Level 2 Help Desk Tech