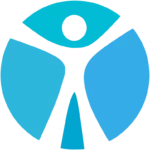 Website Thrivas Staffing Agency
An established law firm is hiring a Legal Assistant in Orlando, 32801. We will also consider Legal Secretaries. Pay is between $19.00 – $22.00/hr plus benefits.
This is a permanent position offering full time hours.
The law specializes in probate, trust and estate planning, real estate law, wills, probate litigation, guardianship law and other areas of elder law. Experience in these areas is nice but not required. This is a busy office with a very professional & friendly environment.
Overview: This is a document intensive position. Transactional work will include some client contact, gathering, researching and organizing client documents and legal documents. Applicants should have experience working in a law firm supporting attorneys or paralegal previously. Additionally this role is researching statutes, case law and administrative orders.
Minimum Requirements
2+ years of legal experience OR
certificate or degree in Legal Studies