Full Time
65000 USD / Year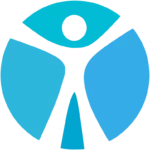 An established law firm is hiring a Paralegal in Orlando, 32801. This is a permanent position offering full time hours & benefits. Pay is up to $65,000.00 with regular pay increases.
The law firm specializes in all areas of guardianship law, probate, trust & estate planning, some family and real estate law. We are seeking an experienced Guardianship Paralegal. We will consider training a paralegal from probate trust or estate that has a strong desire to learn guardianship law.
Candidate should be proficient in the following duties:
Analyzing and organizing research and information
Researching statutes, case law and administrative orders
Preparing written reports & performs records searches
Draft all legal documents for Emergency Temporary Guardianship, Plenary Guardianship, Limited Guardianship, and Incapacity
Excellent proof-reading skills and attention to detail
Calendar deadlines for cases, follow up with clients
Schedule hearings
Prepares, edits and proofreads correspondence, invoices and related material
Guardianship experience required.
Minimum Requirements
2+ years paralegal experience (guardianship is strongly preferred)
Strong organizational skills