Full Time
60000 USD / Year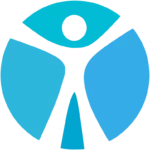 Website Thrivas Staffing Agency
An established Elder Law Firm is currently hiring a Paralegal with experience in guardianship matters for their Orlando, FL 32801 office. Compensation is estimated between $50,000.00 -$60,000.00.
This is a permanent position offering full time hours. NOT temp/contract. BENEFITS are offered after a short probationary period.
The Guardianship Paralegal will be responsible for analyzing and organizing information. Researching statutes, case law and administrative orders as well as record searches. Draft all legal documents for Emergency Temporary Guardianship, Plenary Guardianship, Limited Guardianship, and Incapacity.
Calendar deadlines for cases, follow up with clients and schedule hearings.
We may consider a paralegal or legal assistant with experience working for a family law attorney or a firm focused on probate trust and estates that is interested in learning guardianship.
Minimum Requirements
2+ years guardianship knowledge
2+ years legal experience
Knowledgeable of Florida E-filing procedure