Full Time
72000 USD / Year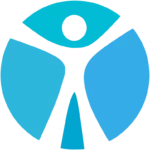 An established law firm is expanding their legal team and hiring a Paralegal in Orlando, 32801. The position pays up to $72,000.00 and offers benefits.
The law firm has low employee turnover. They treat their staff well and provide a comfortable and professional environment. We will consider Paralegals or Legal Assistants with experience outside of Florida.
Ideal applicants will have experience in guardianship law or probate (or any area of elder law). Candidates should be proficient in the drafting, collection and organization of documents, forms and information from various cases at the firm, meeting with and assisting clients via phone, Zoom or Google Meet, obtaining necessary records & reports, drafting pleadings and discovery, calendaring deadlines on a firm calendar, etc. Candidates should feel comfortable relaying messages between various groups and keeping all documents important to the cases organized in an online database. The perfect candidates are proactive, detailed-oriented, team players with the ability to work well independently and maintain a high level of attention to all details and timeliness of deadlines.
Minimum Requirements
1+ year Probate OR guardianship