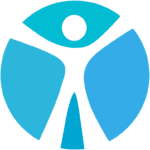 Website Thrivas Staffing Agency
A call center is hiring Remote Customer Service Agents. Applicants must be a resident of Florida and have access to reliable internet.
Paid training is provided. We are currently hiring 12 remote (full time) customer service representatives and 6 part time employees.
Full Time: Monday – Friday from 8:00 a.m. to 4:30 p.m. (30 minute lunch)
Part Time: Varying schedules offered. Evening, weekends or weekdays.
Duties: The Customer Service Agent will be assigned to various accounts (mobile cell phone carriers, insurance companies, etc) and answer inbound customer calls. Answer questions regarding accounts, accept payment over the phone, update contact info, etc. Applicants should be comfortable working over the phone, and capable of performing basic data entry.
Minimum Requirements
Must be a Florida resident
Have access to reliable internet
A computer or smartphone
Quiet place to work without interruptions or background noise
1+ year of experience
Type 35 wpm+
Quick Links: Staffing Agency in Orlando, Staffing Agency Orlando