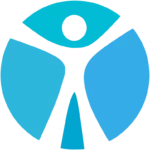 An established law firm is currently hiring an Entry Level Legal Assistant in Orlando, 32803. The position is permanent and offers paid training, full time hours and benefits.
This is an established mid size law firm focused on family law cases; adoptions, divorce, paternity, custody disputes, child support enforcement, etc.
Paid training and advancement opportunities are available.. Duties will include learning how to E-File in Florida courts, scheduling hearings, mediations and depos as well as preparing various legal documents.
Minimum Requirements
1+ year of professional office employment OR
Paralegal Certificate and/or Degree in Legal Studies