Full Time
65000 USD / Year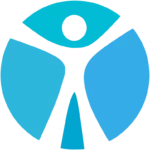 A nationwide law firm is hiring a probate paralegal in Orlando, 32805. The position will be replacing the retiring probate paralegal. Pay is negotiable (estimated $65,000.00) plus benefits.
The paralegal will work in the probate, trust & estate planning department and be assigned to 1 attorney who handles mostly probate matters. Some guardianship cases will come through – training is provided.
Duties will include supporting the attorney and clients throughout the process. Gather supporting documents, handle E-filing or any necessary calendering, prepare some legal documents under the supervision of the attorney. Additionally you will prepare correspondence, proofread attorney documents and manage his professional calendar when needed.
Minimum Requirements
3+ years probate experience (we will consider any state)
Strong organizational skills