Full Time
55000 USD / Year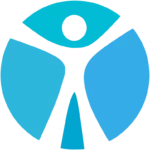 Website Thrivas Staffing Agency
An established Probate Trust & Estate Law Firm is hiring a Probate Paralegal in Oviedo, FL 32765. The position pays approx $55,000.00
This is a permanent position offering full time hours along with a generous benefits plan and bonus structure. Benefits include; Medical, IRA, dental, and vision. PTO includes paid personal days and paid holidays. A generous bonus plan is offered after 24 months of employment.
The Probate Paralegal (pr advanced probate legal assistant) is responsible for managing a file through its entirety. Once the Probate Attorney completes the initial client intake the Paralegal will prepare engagement letters, client welcome packet, and collect all supporting documents. Applicants should have a strong understanding of probate, trust and estate planning. Duties will include opening pleadings, and getting files to courts, schedule monthly conferences between attorney and client and watch file as it moves forward. Read wills, complete Florida Probate Trust Administration Checklist.
This is a very busy law firm focused on building long lasting relationships with their clients. Paralegals and Legal Assistants will work closely with their attorneys while getting to know clients and how best to serve them and their families.
Minimum Requirements
1+ year probate experience
MS Office skills
Applicants with experience in any area of elder law, trust and estate planning or administration are encouraged to apply.