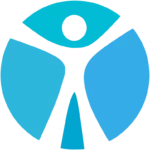 Website Thrivas Staffing Agency
A nationwide company with a small office in Palm Beach Gardens is currently seeking a long term temporary Administrative Assistant. The project offers full time hours and is expected to last 5 months. Pay is $17.00 – $25.00/hr and will be based on qualifications.
HOURS: Monday through Friday 9:00 a.m – 6:00 p.m.
The administrative assistant will use Apple products as well as MS Office (mostly Outlook for emails). You will be responsible for reviewing invoices in Quickbooks and matching to physical invoices for quality control. Act as receptionist and answer phones, transfer calls or take messages and sign for any deliveries. This role provides general administrative, clerical and data entry support on a variety of projects.
Minimum Requirements
Able to work in-office
Available for full time hours
Basic computer skills