Full Time
45000 USD / Hour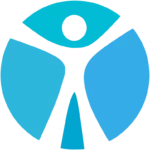 Website Thrivas Staffing Agency
A small medical facility is hiring a Medical Assistant in Pembroke Pines, 33026. This is a permanent position offering full time hours. Pay is up to $45,000.00 and commensurate with experience.
HOURS:
Monday – Thursday (8:30 a.m. to 5:30 p.m)
Friday (8:30 a.m. to 3:00 p.m.) still paid for a full day
The medical facility is a specialized practice with 2 physicians and 2 PAs (physician associates/physician assistants) and a small clerical and administrative staff.
The Medical Assistant (MA) is responsible for greeting patients in the lobby and escorting them to the patient room. Collect vitals, draw blood (phlebotomy experience is required) and input patient information into the CRM system. The MA will also assist/perform infusions.
Minimum Requirements
understanding of HIPAA compliance
1-5 years medical experience
Phlebotomist or phlebotomy experience