Full Time
65000 USD / Year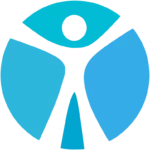 Website Thrivas Staffing Agency
A growing law firm is seeking a remote legal assistant to join their team. This is a full-time, permanent position with a starting salary of up to $65,000 per year, commensurate with experience. This is a remote position, however, you must reside in Florida.
As a member of their team, you will enjoy full benefits, including medical, dental, vision, 401k, paid holidays, paid time off (vacation and sick days), and life insurance.
The legal assistant will support our litigation attorneys who focus on personal injury cases, including automobile accidents and premises liability. You will manage a caseload of approximately 125 cases, order supporting documents, draft demand letters, and assist with the drafting of settlements. Extensive experience with document management is required. Candidates with experience in presuit litigation are strongly encouraged to apply.
We welcome applications from legal professionals with experience in plaintiff personal injury, workers' compensation, civil litigation trial experience, medical malpractice, and similar areas of law.
Minimum Requirements:
3+ years of legal experience
Reliable internet
Home office with a quiet space
If you're passionate about the law and want to join a supportive, dynamic team, please submit your resume and cover letter. We look forward to hearing from you!