Full Time
90000 USD / Year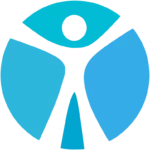 A plaintiff personal injury law firm is hiring a Litigation Attorney in Pittsburgh, 15222. The position is permanent (Direct Hire) offering full time hours + benefits. Pay is up to $90,000.00 with regular pay increases. The firm will also be transitioning into a remote/hybrid schedule in the near future.
About the firm: The firm is an established plaintiff personal injury firm handling cases from auto accidents, slip and falls, workers compensation, medical malpractice to product liability & some workers compensation. The firm has approximately 10 attorneys that range from civil litigation to trial work. The firm offers mentoring with an "open door" policy and a strong support system to learn.
About the position: You will have the opportunity to learn from seasoned partners of the law firm & experienced associate attorneys on legal issues and will provide legal counsel to existing clients. General civil litigation as it relates to personal injury matters. Training/mentoring is provided along with steady clients/cases. Legal support staff are also provided; paralegal, legal assistants, clerks, etc.
Minimum Requirements:
2+ years of legal experience
Admitted to practice in the state of PA
In good standing with the PA Bar Association