Full Time
45000 USD / Year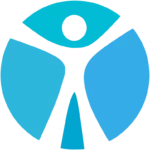 A plaintiff personal injury law firm is hiring a paralegal in Pittsburgh, 15222. The position is permanent (Direct Hire) offering full time hours + benefits. Pay is up to $45,000.00 with regular pay increases. The firm will also be transitioning into a remote/hybrid schedule in the future.
About the firm: The firm is an established personal injury firm handling cases from auto accidents, slip and falls, workers compensation, medical malpractice to product liability. The firm has approximately 10 attorneys that range from civil litigation to trial work.
About the position: The Paralegal will support 1-2 attorneys. Duties include client intake, discovery, medical chronologies, legal research and preparing legal documents. Paid training is provided.
Minimum Requirements:
1-2 years of legal experience