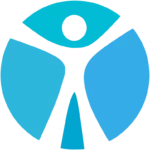 A nationwide insurance underwriter is currently hiring an Accounts Payable Specialist in Plantation, 333324. The position is permanent and offers full time hours. Pay is $21.00 + benefits + free parking + regular pay increases and opportunity for advancement.
BENEFITS: 100% paid medical. Dental, vision, 401k, paid time off, paid holidays, free parking, paid training, long term life & disability, etc.
About the company: This is the corporate office (HQ) for a large nationwide insurance company. The company is stable and employs over 1,300 staff in their main office. They offer competitive benefits and an employee friendly environment where you are rewarded for your hard work.
About the position: The Accounts Payable Specialist (or AP Specialist) will work in the Accounting Dept. This is an entry level position that will provide paid training. Duties include claims payment processing and filing of invoices. Experience using Excel is preferred but not required. Entry level accounting professionals that have recently graduated with a degree in accounting or finance are strongly encouraged to apply. Individuals who have worked in Accounts Receivable / AR Clerk type roles can also be considered.
Minimum Requirements
1+ year in accounting type role OR a completed degree in Accounting/Finance
Basic computer skills
Strong attention to detail
Strong organization skills
Able to work in-office