Full Time
23.08 USD / Hour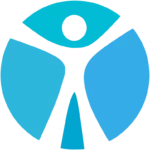 A large nationwide insurance underwriter is currently hiring an Insurance Specialist in Plantation, 33324. This is a permanent position offering full time hours. Pay is up to $23.08/hr along with a generous benefits package after a short probation period.
BENEFITS: Medical, dental, vision. 401k w/ matching. PTO; paid holidays/sick/vacation. Long term and short term disability, life insurance, and more!
HOURS: Monday – Friday (9:00 a.m. to 5:00 p.m)
Duties will include data entry, professional customer service to companies outside medical insurance agents and insurance brokers; and some basic accounting principles. This position will scan and upload new membership applications; update membership information including cancellations, policy changes, etc. Review generated commissions semi-monthly prior to payroll being finalized. Process membership payments, payment declined and cancellations.
Minimum Requirements
2+ years professional experience
Basic mathematical skills
Exceptional customer service
Strong communications skills; written and verbal