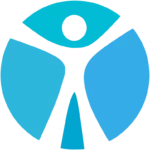 A small accounting firm is hiring a Tax Accountant in Port Washington, 11050. Immediate hire! This position offers full time and is expected to last 2 weeks. Pay is $41.00/hr
Flexible schedule. Remote schedule or in-office. Applicants must reside in the area to pick up physical documents if choosing to work remotely.
Duties: Assist in the preparation of 1040s; complete the filing for individual tax returns.The tax accountant must have experience preparing and filing both federal and state tax returns.
Minimum Requirements
2+ years preparing 1040 tax returns
Able to start immediately