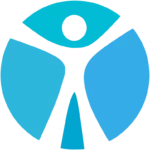 A newly opened laboratory is hiring an Appointment Setter in Sarasota, 34239. This is a permanent position offering full time hours. Pay is $20.00/hr but can be negotiable for someone with significant experience.
The appointment setter will receive paid training and learn how to call local businesses that may benefit from the medical labs services and coordinate an appointment for your sales team. This position has exceptional growth opportunities; expand administrative, receptionist and clerical skills OR advance your medical knowledge as it relates to the laboratory and specimen collection.
Successful applicants must have a professional and friendly demeanor. Strong phone skills are a critical component to do this job well. Outgoing, friendly and an interest in the medical field are also needed.
Minimum Requirements
1+ year phone experience