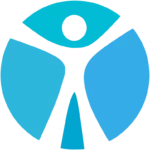 Website Thrivas Staffing Agency
An established personal injury law firm is hiring a Legal Assistant in Seattle, 98101. The position is a temporary project that could become permanent for the right person.
The attorney is looking for someone who is immediately available. Qualified applicants must know how to E-File in State courts; ideall federal as well. The firm covers plaintiff litigation as it relates to medical negligence, medical malpractice and product liability. The firm does handle some personal injury plaintiff auto accident cases.
Minimum Requirements
Immediately available for employment
Know how to E-File in WA state
Federal E-filing experience