Full Time
85000 USD / Year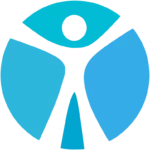 A property management company is hiring a Bookkeeper in Sherman Oaks, 91411. The position is a permanent "Direct Hire" position offering full time hours + benefits. Pay is up to $85,000.00
BENEFITS: YES. Medical, dental and vision after 60 days. 401k with employer matching, paid time off, paid sick time, paid holidays. Long term life and disability plan, free parking, regular pay increases, etc.
About the company: This is a commercial real estate investment and commercial real estate property management company with approx 40 people in the HQ. A friendly and professional work environment with a diverse employee base.
About the position: This position reports to the company Controller. Duties will include
managing the integrity of financial and property management data, including producing and auditing Financials (monthly/quarterly/annual), overview of Tenant Billings, Cash Receipts, Accounts Receivable, and Lease Administration. This includes accounting entries as needed on closings/acquisitions/sales, etc. Overseeing CAM Billings, CAM Reconciliations, reviewing and interpreting lease agreements (as it pertains to billing. Monitor accounts receivable and accounts payable. Review client Financial Statements (monthly, quarterly, annually). Cash management on all property accounts. Deliver lender/bank required reports (monthly, quarterly, annually).
Minimum Requirements
No less than 5 years of bookkeeping experience
Must understand basic real estate terminology
Advanced MS Excel skills