Full Time
75000 USD / Year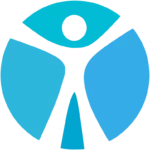 A nationwide company is currently hiring a Human Resources Generalist in Tallahassee, 32304. The position offers full time hours and is currently being offered as a temporary contract with the possibility of becoming permanent. The contract is expected to last 3-6 months.
The company is seeking to hire an HR Manager – this is a very good opportunity for a management level person to be considered for permanent placement.
The HR Generalist will be responsible for overseeing 3 branch locations. This position will report to corporate and act as a liaison between each location regarding HR functions.
Duties will include the recruiting and onboarding of new employees; salary, commission and hourly. This includes new hire application packages, relaying offer letters, completing I-9s, background checks, etc. Additionally this will handle the exit of employees as well. No payroll or benefits enrollment duties.
Minimum Requirements
5+ years HR experience
A Degree or SHRM Certification is strongly preferred