Full Time
40000 USD / Year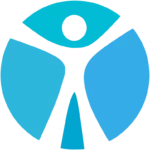 A large company is currently hiring a HR Trainer in Tampa, 33602. This is a permanent Direct Hire placement offering full time hours. Compensation is up to $40,000.00 + full benefits and regular pay increases.
This position works closely with the Human Resources Director, HR Generalists and Recruiting team and provides administrative and clerical support. Applicants should be able to work well in a team environment but capable of self managing on personal assignments.
Duties include assisting with the Training team with the coordination of training events, course schedules as well as creating written and visual training modules. Additionally this role manages documentation/certifications of employees completed training. Experience providing coordination of continued education, distance learning, or CLE credits is preferred but not required. Experience working in a law firm or legal department is preferred but not required.
Minimum Requirements
1+ Human Resources experience