Full Time
65000 USD / Year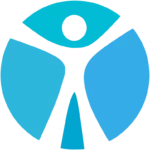 A nationwide insurance defense firm is hiring a Litigation Paralegal in Tampa, 33602.
The position offers a very generous benefits plan; Flex Hybrid schedule, group medical, dental, vision, 401k w/ matching, paid time off, paid holidays, free parking, long term life & disability, paid life insurance, short term disability, paid training, paid emergency vacation insurance coverage, free gym membership, regularly catered lunches, extensive opportunity for advancement, etc.
The firm is rapidly expanding across the U.S. The Tampa office is their HQ. This is a firm with low turnover. They treat their staff well through generous benefits, a professional work environment, regular pay increases, bonus potential, advancement opportunity, the ability to relocate to other locations, and lots of perks!
The Insurance Defense Litigation Paralegal is responsible for general paralegal duties regarding 3rd party coverage or appellate:
Draft routine or complex legal documents (pleadings, subpoenas, requests for discovery, interrogatories, & responses, summarize reports, and other case materials.
Assist in preparation of deposition, pre-trial investigations, trial & witnesses for deposition and/or trial. Prepare exhibits and other demonstrative evidence for use at trial. Provide support on claim demands/packets to third parties. Capture time and bill according to guidelines; 125 billables per month.
Preferred but not required: Defense experience as it relates to 3rd party and appellate work. Federal Court E-File; CM/ECF system & filings. Trial experience is preferred but not required.
Minimum Requirements
3+ years litigation experience in the U.S